Halo 5: Guardians day one multiplayer playlist onthuld
Dorian de la Fosse | Wednesday 14 Oct 2015, 13:19
Dit krijgen we bij de launch.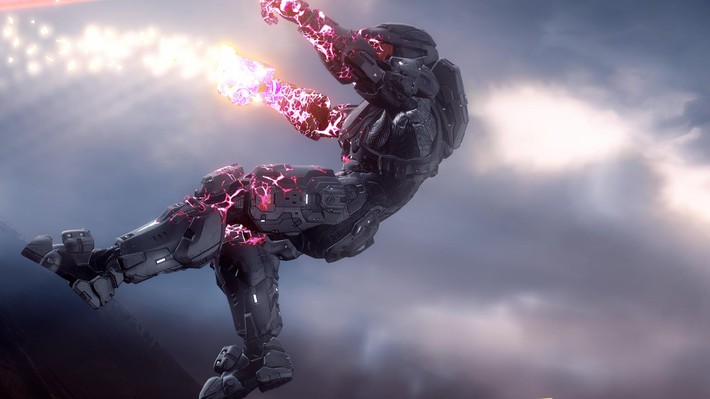 Nog iets minder dan twee weken en dan komt Halo 5: Guardians eindelijk naar de Xbox One. Met 343 Industries aan het roer is er sinds Halo 4 al het een en ander veranderd op het gebied van multiplayer. In Halo 5: Guardians zetten ze de trend voort door middel van de multiplayer mode genaamd Warzone. Dit is natuurlijk niet alles wat ze te bieden hebben bij de release. Hier volgt de hele lijst:
Warzone Maps:
Escape from A.R.C.
Raid on Apex 7
March on Stormbreak
Warzone Assault - Destroy the Power Core or defend it in this asymmetrical Warzone mode variant.
Warzone Assault Maps:
Arena Playlists
Team Arena - Play on the very best modes and maps Halo 5 has to offer.
Team Arena Modes & Maps:
Breakout | Gambol
Breakout | Trident
Slayer | Coliseum
Slayer | Eden
Slayer | Plaza
Slayer | Empire
Slayer | The Rig
CTF | Coliseum
CTF | Truth
CTF | Fathom
Strongholds | The Rig
Strongholds | Eden
Strongholds | Empire
Slayer- Work with a team, vanquish your opponents.
Slayer Maps:
Slayer | Coliseum
Slayer | Plaza
Slayer | The Rig
Slayer | Truth
Slayer | Regret
Slayer | Fathom
Breakout - Halo 5's premiere high lethality single-life elimination mode.
Breakout Maps:
Breakout | Gambol
Breakout | Trident
Breakout | Trench
Breakout | Crossfire
Breakout | Altitude
Free-for-All - It's you against everyone else. Slay your way to victory.
Content
FFA Slayer | Eden
FFA Slayer | Regret
FFA Slayer | The Rig
FFA Slayer | Plaza
FFA Slayer | Orion
FFA Slayer | Pegasus
SWAT - No shields, no motion tracker. Aim for the head!
Content:
SWAT | Eden
SWAT | Regret
SWAT | The Rig
SWAT | Plaza
SWAT | Orion
SWAT | Pegasus
SWAT with Magnums
SWATnums | Eden
SWATnums | Regret
SWATnums | The Rig
SWATnums | Plaza
SWATnums | Orion
SWATnums | Pegasus
Weekend Social - A weekly playlist that features a mode voted on by the community via Halo Waypoint/Channel.
Bonus XP/REQ points
Community engagement
Most popular modes have the potential for becoming their own playlist
De matchmaking playlist is op zijn minst karig te noemen. 343 Industries heeft diverse gametypes toegevoegd waarvan zij denken dat ze veel gespeeld (zullen) worden. Andere gametypes (Griffball, Infection enz.) Zullen eerst verschijnen in het nieuwe Weekend Social evenement, waar iedereen kan stemmen op zijn favoriete playlist. De playlist met de meeste stemmen zal tijdelijk beschikbaar zijn. Mocht het zijn dat keer op keer dezelfde playlist wordt gekozen, dan zal 343 Industries uiteindelijk de gametype toevoegen.
Vinden jullie dit een goed systeem? Laat het weten in de comments!