Rainbow Six: Siege krijgt microtransacties
Dorian de la Fosse | Thursday 22 Oct 2015, 18:22
De in game currency heet Rainbow Credits.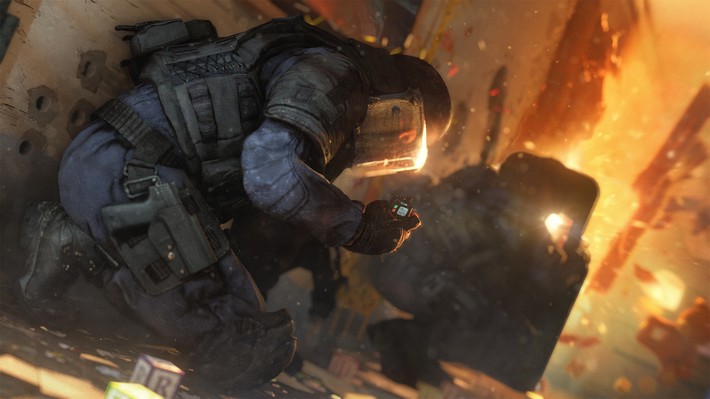 Rainbow Six: Siege krijgt microtransacties. Net als alle andere grote titels van dit najaar. Je kunt met je eigen geld de zogeheten "Rainbow Credits" aanschaffen en daar kun je weer dingen mee unlocken. Youtuber "Angry Joe" kreeg de kans om de ontwikkelaar te interviewen en dit leidde tot een bijzonder gesprek:
Developer: So the in-game currency is called Renown. We also have "Rainbow Credits" that you can put towards unlocking things—
Joe: What are Rainbow Credits?
Developer: (to PR) Uhh, are we talking about Rainbow Credits? No, not yet?
PR Rep: (offscreen) No.
Developer: So the Renown is really what we're kind of supposed to showcase today but I don't think we actually kind of went into it because it was all, it was on LAN, so we weren't really going into it too much—but it's essentially an in-game currency that is how you level up in the game and gives you access to operators, gives you access to weapon skins, etc, etc...
Joe: OK, OK, and so, are you going to be able to purchase those prestige points with real money?
Developer: Uhh, no. No. But we'll be going into this kinda stuff as soon as we start to announce the rest of the DLC plan and all that kinda stuff. We'll be going into that soon.
Uiteindelijk heeft de ontwikkelaar zich dus versproken, maar meer informatie is er niet vrijgegeven. Het is wel goed om te weten dat er een heel DLC plan aankomt voor Rainbow Six: Siege.