Content Far Cry 4 Season Pass bekend
Leoni Santbergen | Tuesday 18 Nov 2014, 19:55
Er zullen vijf DLC-pakketten met de Season Pass ontgrendeld worden.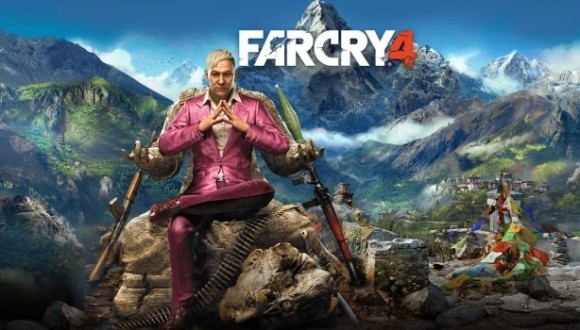 De Season Pass voor Far Cey 4 is door middel van een trailer vandaag door Ubisoft aangekondigd. Hiermee kunnen de vijf DLC-pakketten ontgrendeld worden, waarvan er één exclusief voor pashouders is. De andere vier zullen ook los te koop zijn. Het gaat om de volgende pakketten:
The Syringe – Available from launch exclusively for Season Pass holders, players must keep a rare and potent recipe from falling into the hands of Pagan Min's forces. Playable in single-player and co-op, players will need to ensure that he does not use its devastating effects on the rebel forces
Escape from Durgesh Prison – Ajay and Hurk have been rounded up and tortured in Yuma's prison. Team up with a friend to escape and survive the hostile lands of Pagan Min's Kyrat
Hurk Deluxe Pack – Five missions, playable in single-player and co-op, including Yak Farm, Blood Ruby and Hurk's Redemption are available. Access an arsenal of new weapons including a harpoon gun for Hurk
Overrun – Team up as Rakshasa or Golden Path in this PvP mode and control a series of neutral locations across Kyrat's countryside to protect them from being overrun by your opponents
Valley of the Yetis – Ajay's helicopter has crashed on an unforgiving Himalayan ridge. Explore the frozen landscape and find tools to upgrade your camp and protect it from a dangerous cult when night falls. With single-player and co-op options, players will not be alone, but in the darkest caves players will have more to fear than just the cult as the yetis await their prey
De Season Pass zal €29,99 gaan kosten en beschikbaar zijn voor alle platformen. Far Cry 4 is vandaag gelanceerd voor Xbox One, Playstation 4, Xbox 360, Playstation 3 en PC.